Peter is our office junior here at intelligent-dog.com. If we were human we might call him our general dogsbody, but we are dogs and do not want to give him ideas above his station. Anyway it is Peter's birthday today. Happy Birthday, Peter! To celebrate this we are going to write a blog post on a subject which he knows intimately and his performance helps prove our point.
Boiling an egg is not rocket science or the most difficult task in the world, but it is still too difficult for most humans and probably all men. We have sat under the kitchen table listening to criticism of Peter's efforts at boiling zillions of eggs.
"Ugh! What's this?"
-"It's runny!" – "You wanted it soft." – "Only the white, surely."
"Oh, but it's a nice soft boiled egg with a completely hard white bit and an even harder yolk."
Sometimes these unsuccessful eggs cannot even be eaten by a human. That is great, as dogs are more tolerant of errors and can always eat what a human turns their nose up at.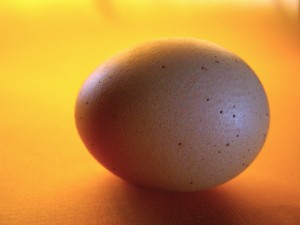 In Mr Jeremy Paxman's book about the British Royal Family there is a story in which he claims that Prince Charles gets seven eggs boiled for slightly different lengths of time and then chooses the best. Prince Charles claimed this was completely untrue, but who knows. We have overheard humans say that if they had the money they would also boil the seven eggs and pick the right one. All we are saying is – Prince Charles can afford the eggs.
You have probably been waiting since you saw this headline for precise and clear instruction on how to boil an egg. For instruction that are so perfect that even a man would be able to follow them, and produce the perfect soft-boiled egg. Unfortunately we do not know how to boil an egg either. Sorry. 🙂